"Find a boy who travels because you deserve a life of adventure and possibility...."
– Date A Boy Who Travels | Thought Catalog
1 tag
subject: poop bridge
email: Andrew Mitchell has just informed me that there is a poop bridge in stall three of the third floor guy's bathroom. He invites anyone to come over and try to flush it down.
Also he says it wasn't him.
And yeah no joke. I just showed Jed. I've never seen anything like it. You should check it out.
Best,
Anna
on north carolina
Greg: Wesley were you there for that time in Alabama?
Wesley: What do you mean was I there, where else would I have been? We were driving back across the country, it's not like I just "peace, guys!" halfway through.
Greg: Well iunno, I was on top of the trailer.
--
Greg: So my strategy was to bunch up my sleeping bag to only leave a hole for my nostril
solar car
me: I have absolutely no idea what I'm doing.
Rachel: No, that's not what you say. What do you say?
me: I know what I'm doing?
Rachel: Yeah, now say it louder.
me: I know what I'm doing!
tabs
gmail cs course reader cs syllabus physics syllabus thinking matters article to read coursework homepage facebook stanford bulletin airfare watchdog on flights to Melbourne registrar's page on taking a leave of absence wait. what?
"I'm gonna sit on a mountain and people are gonna come to me for advice...."
– Lisa "I'm gonna reblog the shit out of that!" Su
how are there only 8 weeks left of freshman year
I'm gonna go eat a bowl of oatmeal.
sunshine and honey butter biscuits
Eating outside in 70 degree sunshine, during that golden hour before sunset where everything outdoors is absolutely gorgeous. Eating delicious food from Ricker dining, like what the fuck that place is unreal. In the company of some of my favorite people here at Stanford. I fucking love spring quarter. Life just has these amazing moments.
sick mix →
A super solid 1.5 hours of music. Just physix/napped to the entire thing. Another Wiley Webb creation.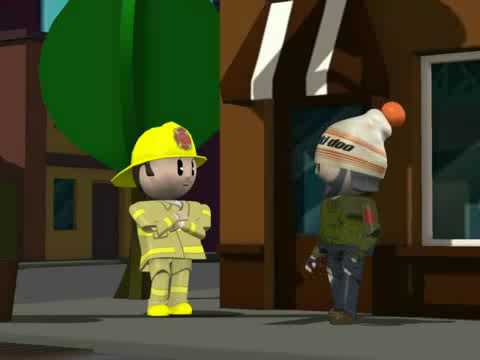 almost. spring. quarter.
I'm so excited for spring break and spring quarter and I'm free in less than a week, just 2 finals and a research paper ahga;sliejg;lsiej On the horizon: backpacking trip for SPOT leader training spring break and all its various shennanigans crashing SVR and seeing ART & GRT & everybodyyyyyyyy Ukulele Orchestra of Great Britain comes to Stanford Davis Day with LSJUMB ...
stanford alum
IntroSem professor had our class over for dinner tonight, with some other Stanford alum guests. Old Stanford alum have the best stories ever. Ron, the old guy with glasses like the old guy in Up, lost his flash drive for the presentation on vacuum tubes. Our TA asked if he'd heard of dropbox. "Hm…dropbox…no I'm not sure…" Bill explains it's a way of...
this past week(end) in...
2. Hike the Dish. 16. Be photographed by tourists. 24. Study outside. 47. Get into a bike accident. —- 22. Pull an all-nighter. 52. Go to the top of Hoover Tower. 62. Study in an off-campus coffee house. 86. Lose a drinking game. + Dollie Day + SFMoMA
ermahgerd berst thin erver →
It's up there with llama font in favorite translation sites.
tenrz secretary of state
I'm not entirely sure what exactly happened, but I think the tenor sax sexion leader might have asked Condoleezza Rice to be the Official Secretary of State of the Tenrz at tonight's basketball game. And apparently she accepted, saying there was no greater honor. Condi, band, tenrz, and Stanford are all pretty fucking dope.
it's only a flesh wound!
Took Wilderness First Aid this past weekend. Certified and everything. And then got into a bike accident today and scraped up my arm and can't deal with cleaning a surface level abrasion. Hysterics down the hall when Lisa approaches with a soapy paper towel.  If anyone on SPOT gets so much as a bloody nose I think I'll die.
jasper ridge →
There's a 1200 acre biological preserve just a couple miles from central campus.  New photo blog. Check ittttt.
epic moments
I was biking no handed down Lasuen Mall towards Serra. Lisa just turned from Serra onto Lasuen, looking fly as fuck cruising along on her skateboard. We saw each other approaching. Each of us stuck out a hand. They met, with a solid smack. We kept going in our respective directions. It was one of the coolest hi-fives.
12.5% through college
The amount of time ahead seems decently lengthy until you realize that half of freshman year is already over, and that that happened crazy fast.  Progress made since November on the 99 things to do before graduation (pt. 2) 8. See one of our many fantastic a capella groups. 9. Go on a ski trip. 16. Be photographed by tourists. 17. Join the the Dead Week Primal Scream. 23. Take a freshman or...
life lessons in carbon composites
Went to my first solar car composite weekend, where in 48 or so continuous hours they essentially lay the carbon fiber and other things in a mold and then bake it at high temperatures into pieces of a car. Laid lots of sheets of very expensive layers in a very expensive fiberglass mold. Dealt with lots of vacuum tape, and spent lots of hours seeking elusive leaks. Worked with hands, helped make...
2 tags
confusion
I woke up this morning to Brigitte walking in, and puzzled-ly asked for the time only to find out it was past 11 and I had just missed my two morning classes. WELL FUCK, how did that happen. Then I roll over and find a banana next to my pillow. Whelp I definitely didn't put that there. And then Brigitte hands me a card addressed to me that had been slipped under the door. Card features...
"I don't have a belly button. It's a genetic defect. I filled it up..."
– Minna
sunshine
Biked to Trader Joe's today in the afternoon hours before sunset. I should make it a point to be outside at that time of day more regularly. Sunshine streaming in between the trees, visible sunbeams, glowing green grass. Everything struck by that perfect side-lighting. Weather so perfect too. It's times like these that I lose my grasp of the English language and am reduced to...
phenomenal
as;lfi rather behind in writing about actual things, but if I had to describe it all in short I think it'd suffice to say that 2013 has been immensely kickass thus far. Marched in the Rose Bowl Parade, played at the Rose Bowl. And then we won the Rose Bowl. Spent the remainder of break with some of my favorite Donner/band homies. Olson household filled to max capacity, winter break days...
snow
Everything is owch, but learning to snowboard and just the views of the Sierras and Tahoe yesterday were so worth it. Frequently eats shit getting off ski lift. But speeding down mountainsides, there's really nothing that can compare. Next day paying for it dearly with sore everywheres. Don'tcurr, can't wait to go again. Donner Ski Trip 2013 [[MORE]] — Also favorites:...
chinese fire drill
Entertaining ourselves has never been an issue. Yay for winterbreak, friends, and small, silver Toyota vehicles.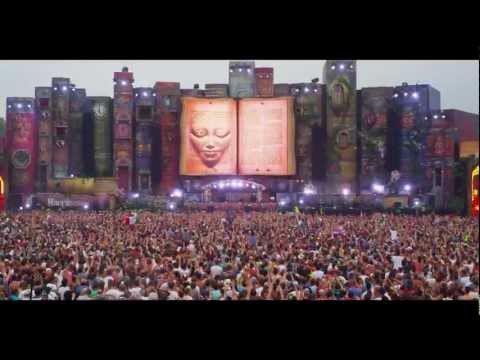 "Travel is not advocacy of ideology or policy. Travel is travel, and it's the..."
– Humans of New York, had a really cool post about travel to Iran.
"Passion is not something you follow. It's... →
Article from Susan, and echoing the same sentiments that surrounded by passion and talent, it's reassuring to realize that you don't have to have it all figured out quite yet.
#california
I think I'd be much better at dealing with cold weather if cold weather meant snow. I have this theory that I'm just bad with weather where the view out your window doesn't tell you how cold you'll actually be. If it snowed here it'd be worth the bother of better insulation because there's some rewarding change-of-scene for it.  That's my justification...
WASSUP PHẠM | Sabzi  We eatin pho, dude. 
shit just doesn't feel right
How am I going about things like normal when people's lives are being torn apart like that. Connecticut, that girl at Woodside, the school in China. How are you even supposed to react to this kind of thing. Fuck, man. We go about life so normally, but time after time things like this remind us that that vitality is so easily ripped away. 
"It would help if mental health services were as easily accessible as guns."
– Reddit user svefnpurka. (via pizzaforpresident)
"Necrophilia has set in. Fuck dead week."
– Andrew, you so clever.
polar bear pants
I've been wearing polar bear pajama bottoms acquired from Kyle since 6pm yesterday. Fell asleep in the hallway, again, coding FacePamphlet. Woke up for math section, got dressed, took 10 minutes of notes and 40 minutes of naps. Came back and changed back into polar bear pants. Dead week, live it up.
i'm a twitter microtrend
"Yeah, I'm in the Stanford band." "Oh really, what do you play?" "The stop sign." This conversation has happened. I guarantee it.
Stanford can't sell out its own stadium for the PAC 12 Champ game, mascot is a tree, and someone was playing a stop sign in the band?!?!
So if you can't afford a drum for the Stanford marching band, that's okay. Just steal a stop sign!
And now we have a girl playing a STOP sign and wearing no shoes. Brought to you by who else? The Stanford Band. #StanfordUCLA
what musical family is the helmet in? RT @CorkGaines PIC Elmo is playing the stop sign in the #Stanford band. pic.twitter.com/9sDg5H47
I wanna be the girl in the Stanford Band that plays the stop sign! Didn't know it was s percussion instrument!
PIC Elmo is playing the stop sign in the #Stanford band.
Zorro leads the Stanford band? And they run out of money for drums? Poor Stop Sign Girl.
There is someone playing a STOP sign, in the Stanford band. #really
The Stanford marching band was using a stop sign as the drum
Stanford Band girl drummer playing a stop sign! #beast
Band member for Stanford actually playing a "stop sign" - pretty cool!
The Stanford band has someone playing a stop sign with drumsticks. I can't.
try new things
On Thursday I went to a lunch talk by Professor Kim about technology in South East Asian education, partly because it sounded interesting and partly because there was free Indian food. But now I'm thinking about applying to Project Dosti to volunteer in India over the summer. Then that night went to Wiley's Garageband workshop at the d.school, on creating tracks and sampling and just...
that Earl Klugh album that I posted a song from has been playing for over 12 consecutive hours, I kid you not.  It's just so good.